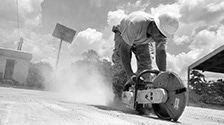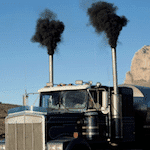 SPOTLIGHT ON DIESEL ENGINE EXHAUST
Upcoming webinar and burden of workplace cancer
On June 5th, 2018, we're hosting a webinar on exposure to diesel engine exhaust in Canadian workplaces in partnership with the Occupational Cancer Research Centre (OCRC) and Ontario's Occupational Disease Action Plan (ODAP) Working Group on Diesel Exhaust. The webinar will convey the importance of diesel exhaust as a workplace hazard and discuss the ways it can be assessed and controlled. For more information, visit our registration page.
Approximately 2.4% of lung cancers in Canada were attributable to occupational diesel engine exhaust exposure in 2011, according to a new publication from the Burden of Occupational Cancer Study. This corresponds to an estimated 560 lung cancers each year. Results show that occupations with the highest burden include underground miners, truck drivers, and mechanics. CAREX Canada's occupational exposure estimates, which show that approximately 897,000 Canadians are exposed to diesel engine exhaust at work, were used to produce these burden estimates. The publication is available here, and fact sheets on these and other burden of occupational cancer results are available here.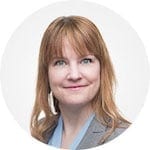 TEAM UPDATES
Renewal and new appointment
The CAREX team is pleased to announce that we've been re-funded by the Canadian Partnership Against Cancer for another four years of work. We look forward to continuing our efforts to develop and mobilize estimates of Canadians' exposures to carcinogens, to influence prevention policy and practice change.
We are also pleased to announce that our Co-Principal Investigator Dr. Cheryl Peters has a new appointment as Research Scientist at the Alberta Health Services Cancer Epidemiology and Prevention Research department and Adjunct Assistant Professor in the Cumming School of Medicine (Oncology and Community Health Sciences) at the University of Calgary. In her new role, Dr. Peters will build a program of research to investigate known and emerging causes of cancer in workplace and community environments, while continuing her work with CAREX Canada. Her full biography can be found on Our Team page.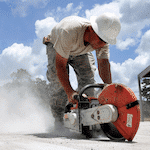 UPDATING RESOURCES
Updated occupational estimates for silica and shiftwork, new profile for furan
We recently updated our occupational exposure level estimates for crystalline silica. Our new results, which incorporated thousands of updated measurements taken in the construction industry, showed that a majority of workers exposed to silica in Canada have high exposure levels – approximately 237,000 out of 380,000 workers exposed. Silica is a common exposure in the construction industry, where it can be found in cement, brick, abrasives, sandblasting materials, and more. Exposure concerns arise when products containing silica are disturbed by grinding, cutting, drilling, or chipping, as these tasks create dust that workers may inhale.
Other updates to the website include:
Updated occupational exposure estimates for shiftwork, which revealed that approximately 1.8 million Canadians worked shifts that fell between midnight and 5am in 2011, a decrease of about 100,000 from 2006.
A new profile on furan, an organic compound used in chemical manufacturing. Furan can be found at low levels in some heat-treated beverages and foods such as coffee, and canned or jarred foods.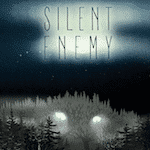 PARTNER UPDATE
Comic on cancer education for First Nations youth
At the request of one of our First Nations community partners, the Mississauga First Nation, the comic book "Silent Enemy" was designed to provide education and awareness to youth about cancer. It follows a family through their father's lung cancer diagnosis, treatment, and recovery. The Healthy Aboriginal Network and Cancer Care Ontario's Aboriginal Cancer Control Unit created the comic, in partnership with the First Nations Health Authority and CAREX Canada.
The comic is available online here. Please email us if you'd like to receive a printed version.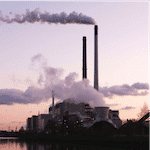 COMMUNICATIONS UPDATE
Canadian Air Pollutant Inventory, economic burden of workplace sun exposure
This month, we're featuring two new publications that appeared in our Carcinogens in the News digest:
Environment and Climate Change Canada has released their 2018 Air Pollutant Emission Inventory, which looks at emissions of 17 air pollutants at the national and provincial/territorial levels, including a number of known or suspected carcinogens such as particulate matter, PAHs, lead, cadmium, and volatile organic compounds. Results show that overall, Canada's air quality continues to improve, with reductions of some pollutants from transportation and industrial emissions. The publication is available here.
A new publication from the Burden of Occupational Cancer Study shows that the economic burden of occupational non-melanoma skin cancer due to solar radiation exposure in Canada is approximately $28.9 million for direct and indirect costs, and $5.7 million for intangible costs. Approximately 2,800 (5%) of newly diagnosed cases of basal cell carcinoma and 1,700 (9%) of newly diagnosed cases of squamous cell carcinoma were attributable to occupational solar radiation exposure in 2011. The publication is available here.
Please note that the CAREX Canada e-Bulletin is now a bi-annual digest. For more regular communications from us, please subscribe to Carcinogens in the News, a monthly digest of media articles, government reports, and academic literature related to the carcinogens we've classified as important for surveillance in Canada.
Subscribe to our newsletters
The CAREX Canada team offers two regular newsletters: the biannual e-Bulletin summarizing information on upcoming webinars, new publications, and updates to estimates and tools; and the monthly Carcinogens in the News, a digest of media articles, government reports, and academic literature related to the carcinogens we've classified as important for surveillance in Canada. Sign up for one or both of these newsletters below.
As a national organization, our work extends across borders into many Indigenous lands throughout Canada. We gratefully acknowledge that our host institution, the University of British Columbia Point Grey campus, is located on the traditional, ancestral and unceded territories of the xʷməθkʷəy̓əm (Musqueam) people.