Community-led projects with First Nations and health system partners
In collaboration with various partners, CAREX Canada has been working since 2009 to mobilize information about environmental quality in First Nations communities. Through these efforts, we've offered training workshops on CAREX tools for assessing environmental quality, and supported communities to interpret the results of major studies and local measurement data. More recently, we convened a group of advisors and developed a strategic framework (illustrated below) to inform how the CAREX project could most effectively help to address concerns about environmental health in First Nations communities. The strategic plan (available here) centers around the principles outlined below.
This special topics page illustrates how we've put this strategic plan into action. It includes the repository of resources we've co-developed with First Nations and health system partners through a series of knowledge translation and exchange projects.
Cancer and the Environment Projects
With the support of a Knowledge to Action grant from the Canadian Institutes of Health Research, and in partnership with the Propel Centre for Population Impact and First Nations Environmental Health Innovation Network (FNEHIN) at the Assembly of First Nations, we put out a call for pilot projects to over 650 First Nations organizations and communities across Canada. Out of 16 proposals, four projects from around the country were chosen. Through these four community-led pilot projects executed over a two-year timeframe (2014-16), we collaborated with 15 participants from four First Nations organizations across four provinces to identify concerns related to environmental carcinogen exposures and to address those concerns through knowledge translation (KT) activities. Planned activities varied depending on organization scope and identified concerns; they included: co-developing briefing notes, reports, and fact sheets; implementing measurement programs; and creating interactive maps. Evaluation surveys and semi-structured phone interviews were conducted with project participants at multiple time points to assess process, progress, barriers and facilitators, and impact, and qualitatively analyzed.
A total of 18 different concerns were identified by participants; the most common were exposures associated with existing and proposed industrial emitters, contaminants in traditional foods, and radon gas exposure in homes. A total of 24 knowledge products were co-developed; 91% were ranked as "very useful" or "useful" by participants. Tailored fact sheets for communities and briefing notes for leadership were deemed most useful; interactive maps were deemed less useful. Evaluation indicated that the collaborative projects were effective in addressing the variety of concerns raised regarding exposures to carcinogens. Facilitators identified for projects include the participant-led approach and multi-year funding to support both capacity enhancement and face-to-face engagement. Barriers included lack of resources (people and time) among participants to collaborate, given competing priorities.
It is the collaborative work of these projects that is presented in the pods below. Please note that these resources were designed to address the unique needs of individual communities and may not be applicable to all situations. If you're interested in having some of these resources tailored to your group or community, please get in touch with us at info@carexcanada.ca.
Additional resources on cancer
Through this project work, we also gathered Indigenous resources developed by other groups on topics ranging from screening and treatment to traditional food and tobacco. Links to these resources are organized by category and available below. If you're looking for a specific type of resource and don't find it below, please get in touch with us at info@carexcanada.ca.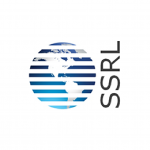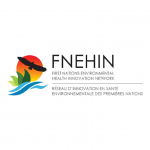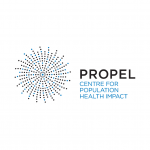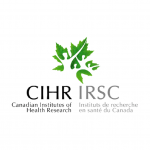 Understanding Aamjiwnaang First Nations's environmental health journey
In 2017, we were approached by the Indigenous Cancer Control Unit at Ontario Health to support their work with the Aamjiwnaang First Nation near the Sarnia-Lambton "Chemical Valley", an industrial complex of refining and chemical companies. This community has experienced years of poor air quality, chemical spills, and other exposure events, resulting in serious concerns about environmental quality. In the past decades, Aamjiwnaang has been involved in about 20 related research studies.
Our goal – as identified by the community's Health Committee and supported by a CIHR Catalyst grant – was to work with Ontario Health to consolidate these data and to describe a more complete account of environmental quality in the area, including the potential cancer risk associated with outdoor air exposures in particular. The approach to this project was to integrate academic tools with Indigenous knowledge, and collaborate respectfully and effectively with the community. We co-developed a series of knowledge products with Aamjiwnaang in their efforts to better understand environmental impacts on health. These include both a technical report and community handout on the risk assessment findings, and a set of digital stories that use a collage of images overlaid with project results to illustrate and describe the influences and realities of environment and health in the community. The results of the risk assessment are published and available here.


Supporting conversations between Indigenous communities and health system partners about the environment and health
Through our work on environmental quality in First Nations communities, we've identified an opportunity for supporting conversations between communities and health system partners about the environment and health. In late 2018, we convened partners from the First Nations Health Authority, the Indigenous Cancer Care Unit at Ontario Health, and BC Cancer to discuss what this support could look like. The result of that meeting is an ongoing partnership seeking to establish a shared perspective, processes and principles for working together, and a knowledge translation strategy.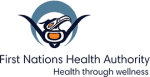 Subscribe to our newsletters
The CAREX Canada team offers two regular newsletters: the biannual e-Bulletin summarizing information on upcoming webinars, new publications, and updates to estimates and tools; and the monthly Carcinogens in the News, a digest of media articles, government reports, and academic literature related to the carcinogens we've classified as important for surveillance in Canada. Sign up for one or both of these newsletters below.
As a national organization, our work extends across borders into many Indigenous lands throughout Canada. We gratefully acknowledge that our host institution, the University of British Columbia Point Grey campus, is located on the traditional, ancestral and unceded territories of the xʷməθkʷəy̓əm (Musqueam) people.