Addressing sun safety at work in Canada
CAREX Canada has prioritized solar radiation (radiation from the sun between wavelengths of 100 and 400 nanometres on the electromagnetic spectrum) as a high priority for exposure reduction in Canadian workplaces. This is because approximately 1.5 million Canadians are exposed to sun at work.[1] Sun exposure is a workplace hazard that can cause skin cancer, heat stress, and other serious health effects, all of which are preventable. Outdoor workers have a 2.5 to 3.5 times greater risk of skin cancer than indoor workers.[2] Results from the Burden of Occupational Cancer project show that approximately 4,600 non-melanoma skin cancers are attributed to occupational solar radiation each year, which amounts to 6.3% of non-melanoma skin cancer cases diagnosed annually.[3]

Sun Safety at Work Canada – Project
To help address this exposure, CAREX Canada partnered on the Sun Safety at Work Canada (SSAWC) project, a sun safety program for outdoor workers that developed processes and resources to enhance sun safety in workplaces. CAREX exposure estimates were used to inform the priority workplaces for SSAWC. The SSAWC project was led by Thomas Tenkate, Associate Professor and Director of the School of Occupational and Public Health at Ryerson University in Toronto, and involved a series of partners from across the country. Funding was provided by the Canadian Partnership Against Cancer through their Coalitions Linking Action and Science for Prevention (CLASP) program.
In the first phase of the SSAWC project, the team recruited 17 workplaces in British Columbia, Nova Scotia, New Brunswick, and Ontario to pilot sun safety interventions. The second phase involved engaging with stakeholders and developing a suite of  resources. The resources include posters, fact sheets, and guides designed for workplaces to enhance their sun safety..The project team established this website – sunsafetyatwork.ca – to house these resources and support workplaces in reducing solar UV exposure for their employees. The SSAWC website also hosts a set of videos (shared below), developed in partnership with WorkSafeBC, which illustrate the dangers of sun exposure and heat stress, and describe what workers and employers can do to prevent it.
Sun Safety at Work Canada – Working Group
Since the SSAWC project wrapped up in 2016, CAREX Canada has taken the lead in continuing its momentum by establishing a working group of members from across Canada. Called the Sun Safety at Work Canada Working Group, this effort brings together research, policy, and practice (including health and safety and medical practice) interests and expertise, and provides a platform for national collaboration and networking. Ultimately, the working group seeks to inspire stronger sun safety policies and regulations in Canada, and improve sun protection for outdoor workers. The approach to achieving this from the CAREX perspective focuses on facilitating the exchange of knowledge, expertise, and tools, as well as providing evidence to support a deeper understanding of occupational sun exposure.
The working group meets at least three times per year, and members discuss approaches to further influence and inform policy to protect outdoor workers, and reduce solar UV exposure. We've worked with various working group members to draft a series of grant applications to support and fund our continued efforts.
To learn more about the working group, or to propose a potential collaboration, please get in touch with us at info@carexcanada.ca.
Working group members
Nicole Braun, Population Health Promotion Practitioner, Saskatchewan Cancer Agency (SCA)
Tracy Burgess, Sun Safety Advisor, Sun Safe Nova Scotia (SSNS)
Chantal Courchesne, Chief Executive Officer, Canadian Dermatology Association (CDA)
Jennifer Dyck, Prevention Consultant – Support Services, SAFE Work Manitoba
Lindsay Forsman-Phillips, Project Manager, CAREX Canada
Dr. Peter Green, Chair, Sun Safe Nova Scotia (SSNS)
Elizabeth Holmes, Health Policy Analyst, Canadian Cancer Society (CCS)
Dr. Linn Holness, Director, Centre for Research Expertise in Occupational Disease (CREOD)
Dr. Sunil Kalia, Assistant Professor, University of British Columbia
Brenda Marsh, Senior OHS Advisor and RN, Sun Safe Nova Scotia (SSNS) and Occupational Health Nurses Association Nova Scotia (OHNANS)
Colin Murray, Senior Manager, WorkSafe BC (WSBC)
Alison Palmer, Executive Director, CAREX Canada
Dr. Cheryl Peters, Co-Principal Investigator, CAREX Canada
Judy Purcell, Cancer Prevention, Sun Safe Nova Scotia (SSNS), Cancer Care Nova Scotia (CCNS)
Steve Quantz, Population, Public and Aboriginal Health, Alberta Health Services (AHS)
Dr. Peter Strahlendorf, Associate Professor, Ryerson University (School of Occupational and Public Health)
Dr. Thomas Tenkate, Associate Professor & Director, Ryerson University (School of Occupational and Public Health)
New project on sun exposure in outdoor workers: measurement and monitoring
Skin cancer is one of the only malignancies that is on the rise in terms of incidence in Canada, and the primary cause of skin cancer is exposure to solar radiation, which is largely preventable.[4] Outdoor workers are a group at particular risk of high exposure to solar UVR.[5] Recent results from the Burden of Occupational Cancer project show that nearly 5,000 non-melanoma skin cancers per year in Canada are attributable to outdoor workers' exposure to the sun.[1] Despite this, for most provinces, there are no occupational exposure measurements available to quantify the hazard. To begin addressing this gap, CAREX Canada, with a series of working group partners and funding support from the Alberta Ministry of Labour, has launched a project that will determine:
What are the typical full-day solar radiation exposure levels for outdoor workers in Alberta?
What are the best practices for creating a sun exposure and skin cancer surveillance system for outdoor workers in Alberta?
To answer the first question, we will first recruit workplaces in Alberta with significant outdoor working populations to participate in UVR exposure sampling.
The two other Canadian studies that collected personal measurements of solar UVR exposure found that UVR exposure is unacceptably high across the country.[6] While no occupational exposure limits have been adopted in Canada, when we compare measured data to the limits in place in other countries, exposures are typically at least double the limit (in the case of British Columbia's workers) or up to closer to 10 times the limit (in the case of Ontario). To our knowledge, no such monitoring has been done in Alberta. This is despite the fact that Alberta has some of the highest ambient UV levels in the country, and over 200,000 workers with outdoor jobs who are at risk of these potentially high UVR exposure levels.[7] Collecting personal measurements for workers in Alberta will provide us with a benchmark from which to test the effect of any exposure reduction interventions. It will also provide local data for comparison to the rest of Canada.
To answer the second question, we will conduct an environmental scan to collect information on the surveillance of outdoor workers and their occupational health specific to sun exposure, but also broader health issues. Most outdoor workers in Alberta work in the construction and farming industries and have co-exposures to a variety of health hazards (carcinogens and otherwise). This project will scope and develop an implementation plan for the province to monitor the exposures and health of this vulnerable working population. Our focus is on skin cancer as the primary hazard, but the surveillance system we recommend could be expanded to other hazards and other provinces in future.
References and other resources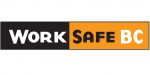 Subscribe to our newsletters
The CAREX Canada team offers two regular newsletters: the biannual e-Bulletin summarizing information on upcoming webinars, new publications, and updates to estimates and tools; and the monthly Carcinogens in the News, a digest of media articles, government reports, and academic literature related to the carcinogens we've classified as important for surveillance in Canada. Sign up for one or both of these newsletters below.