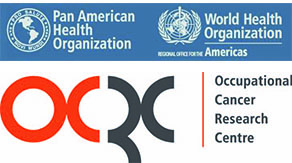 The Pan American Health Organization (PAHO) and World Health Organization (WHO) have designated the Occupational Cancer Research Centre (OCRC), Cancer Care Ontario as a Collaborating Centre on Occupational and Environmental Cancer based on their work with CAREX Canada. Since 2013, CAREX Canada has been working with the OCRC to help develop regional and national CAREX (CARcinogen EXposure) projects in Latin America and the Caribbean. The result will be a strengthened capacity to assess exposures in this part of the world, and ultimately to prevent them.
The designation of OCRC as a Collaborating Centre is the result of a long-standing partnership with CAREX Canada and the Pan American Health Organization (PAHO). It will see OCRC and CAREX Canada work with PAHO to provide technical advice, develop guidelines and manuals, and offer training and education on developing exposure surveillance projects. The team will also develop models for estimating the burden of occupational cancer applicable to Latin America and the Caribbean and other WHO regions.
"The Collaborating Centre designation provides a platform to work together across borders," says Dr. Paul Demers, Director of OCRC and Scientific Director of CAREX Canada. "We look forward to seeing these international CAREX projects develop, and to see them applied in preventing exposures and thereby reducing the burden of cancer."
For more information about the Collaborating Centre designation, please visit the WHO website.
Subscribe to our newsletters
The CAREX Canada team offers two regular newsletters: the biannual e-Bulletin summarizing information on upcoming webinars, new publications, and updates to estimates and tools; and the monthly Carcinogens in the News, a digest of media articles, government reports, and academic literature related to the carcinogens we've classified as important for surveillance in Canada. Sign up for one or both of these newsletters below.
As a national organization, our work extends across borders into many Indigenous lands throughout Canada. We gratefully acknowledge that our host institution, the University of British Columbia Point Grey campus, is located on the traditional, ancestral and unceded territories of the xʷməθkʷəy̓əm (Musqueam) people.