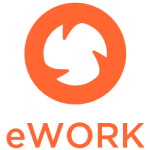 We are pleased to announce that our newly updated eWORK Online tool is now available.
eWORK Online is an interactive tool for exploring CAREX Canada's occupational exposure estimates to known and suspected carcinogens. This new version of the tool allows for improved, customizable queries, and offers more in-depth results than the previous version of the tool.
Results show the number of workers exposed to these carcinogens nationally, by province, by industry, and by occupation for our new 2016 estimates. It can answer queries such as:
What are the top carcinogen exposures in a particular industry, such as construction?
What are the main industries exposed to a particular carcinogen, such as asbestos?
What are the carcinogen exposures for a particular occupation, such as carpenters?
How many workers are exposed to each carcinogen in a particular province, such as British Columbia?
eWORK Online can be accessed here or via the Resources tab on our website, and an overview of how to use eWORK Online can be found our videos page. More information about Canadians' exposures to these carcinogens is available on the carcinogen profiles for each substance.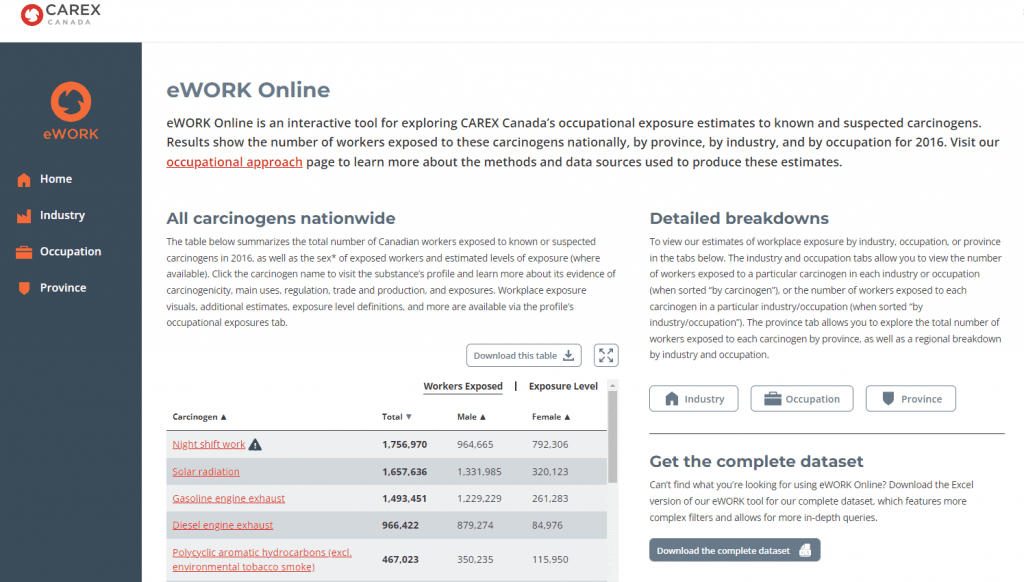 Subscribe to our newsletters
The CAREX Canada team offers two regular newsletters: the biannual e-Bulletin summarizing information on upcoming webinars, new publications, and updates to estimates and tools; and the monthly Carcinogens in the News, a digest of media articles, government reports, and academic literature related to the carcinogens we've classified as important for surveillance in Canada. Sign up for one or both of these newsletters below.
As a national organization, our work extends across borders into many Indigenous lands throughout Canada. We gratefully acknowledge that our host institution, the University of British Columbia Point Grey campus, is located on the traditional, ancestral and unceded territories of the xʷməθkʷəy̓əm (Musqueam) people.