SPOTLIGHT ON CAREX RESOURCES
CAREX Canada launches newly designed interactive maps by health region
We are pleased to announce the launch of our newly designed maps for environmental carcinogens. These interactive maps show predicted levels of known or suspected carcinogens in the air across Canada. Users can explore the data by health region for 22 substances, including benzene, radon, diesel engine exhaust, and particulate matter (PM2.5).
The new maps are available on the environmental exposures tab of select carcinogen profiles on our website.
Harmonizing occupational exposure limits in Canada and a recommendation for diesel engine exhaust
We recently published a commentary that explores the regulatory landscape of setting occupational exposure limits (OELs) in Canada and highlights the limitations that result in unequal and inadequate protection of workers from harmful exposures. We recommend that Canada overcome these current disparities by moving towards harmonized, evidence-based OELs. By adopting a centralized framework, Canada would ensure that limits are based on the most recent evidence and are feasible to implement in a Canadian context. The open-access commentary is available here.
This commentary features findings from our recent report, "Setting an Occupational Exposure Limit for Diesel Engine Exhaust in Canada: Challenges and Opportunities", which summarizes the key barriers and facilitators to setting an occupational exposure limit (OEL) for diesel engine exhaust (DEE) in Canada. Current scientific evidence supports the need for a more protective OEL for DEE in Canada, however few jurisdictions have workplace limits (with the exception of the mining industry). Based on evidence of increased lung cancer risk at very low levels, we recommend that Canadian jurisdictions move towards an OEL based on elemental carbon (the best marker of exposure) of 20 µg/m3 for the mining industry and 5 µg/m3 for other workplaces to protect worker health. The report is available here.
RECENT PUBLICATIONS
Sun protection behaviours in Alberta workers, men and women at work in Canada, and occupational pesticide exposures
Our team recently published several journal articles on CAREX-related research, including:
A full list of our publications is available here.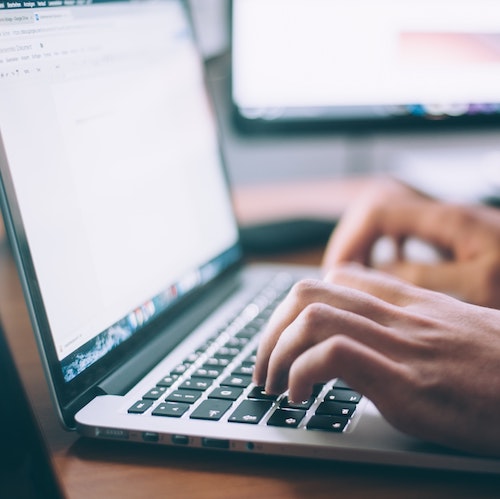 CAREX NEWS
New grants awarded to study awareness of cancer causes and the impact of sex and gender on occupational disease
CAREX Canada researchers and collaborators, led by our co-Principal Investigator Dr. Cheryl Peters, were recently awarded two grants to expand our research:
The Social Sciences and Humanities Research Council of Canada (SSHRC) Partnership Engage Grant will bring together experts at the Canadian Cancer Society (CCS), CAREX Canada, the University of Calgary, and the University of Regina to assess Canadians' awareness of cancer risk factors and beliefs in myths about the causes of cancer. This work will involve a national online survey – stay tuned for more information.
The Canadian Institutes of Health Research (CIHR) Project Grant will support our research that examines the impact of sex and gender on the risk of three occupational diseases (cancer, asthma, and contact dermatitis) and addresses gaps in exposure assessment, which has inadequately considered differences in exposure by sex and gender.
UPCOMING EVENTS
CAREX webinar on pesticide exposures and the EPICOH occupational health symposium
On June 25th, 2021, we're hosting a webinar on environmental and occupational pesticide exposure in Canada. This webinar will focus on exposure to three commonly used pesticides in Canada – glyphosate, 2,4-D, and chlorothalonil. It will explore pesticide use across the country, summarize the health outcomes associated with exposure to the three pesticides, and share CAREX Canada's new results on the number of workers and community members who may be exposed to pesticides from agricultural use. Register for this webinar here.
The 28th International Symposium on Epidemiology in Occupational Health (EPICOH) is taking place virtually this October. EPICOH promotes communication and collaborations among epidemiologists, industrial hygienists, and other occupational health scientists from around the world, and covers a variety of topics including occupational exposures, disease prevention, methodology, and more. The theme of this year's conference is "From the workplace to the population: Exposure and prevention." Abstract submissions will be accepted until May 15th, and registration – which is free for all students – is now open.
COMMUNICATIONS UPDATES
Recent stories from our Carcinogens in the News digest
This month, we're featuring two stories that appeared in our Carcinogens in the News digest:
You can subscribe to our monthly Carcinogens in the News digest here.
Please note that the CAREX Canada e-Bulletin is now a bi-annual digest. For more regular communications from us, please subscribe to Carcinogens in the News, a monthly digest of media articles, government reports, and academic literature related to the carcinogens we've classified as important for surveillance in Canada.
Subscribe to our newsletters
The CAREX Canada team offers two regular newsletters: the biannual e-Bulletin summarizing information on upcoming webinars, new publications, and updates to estimates and tools; and the monthly Carcinogens in the News, a digest of media articles, government reports, and academic literature related to the carcinogens we've classified as important for surveillance in Canada. Sign up for one or both of these newsletters below.
As a national organization, our work extends across borders into many Indigenous lands throughout Canada. We gratefully acknowledge that our host institution, the University of British Columbia Point Grey campus, is located on the traditional, ancestral and unceded territories of the xʷməθkʷəy̓əm (Musqueam) people.