Burden of Cancer
Research studies on the burden of a disease measure the impact of various risk factors associated with that disease, in order to understand their magnitude and relative importance. Burden can be measured by mortality, morbidity, financial cost, or other indicators. This information supports decision makers in setting prevention priorities and targeting risk reduction efforts.
The World Health Organization and Institute for Health Metrics and Evaluation have developed estimates of the global burden of disease attributable to adverse exposure, which assess mortality and disability from major diseases, injuries, and risk factors.[1,2] Several countries have developed national burden projects, such as the United Kingdom Project on Population Attributable Risks for Cancer[3] and the Occupational Cancer Burden in Great Britain project.[4] The two projects described below are the result of Canadian efforts to estimate the burden of cancer associated with occupational and environmental exposures.

Occupational Burden of Cancer Study – Led by the Occupational Cancer Research Centre
The Burden of Occupational Cancer Project has created a better understanding of the number of cancers associated with carcinogenic exposures in Canadian workplaces, and the economic costs associated with those cancers. The four-year project, which wrapped up in 2017 and was led by the Occupational Cancer Research Centre based at Cancer Care Ontario, was a national project funded by the Canadian Cancer Society through a team grant. The project involved collaboration with UK burden experts and end users the Canadian Cancer Society. CAREX Canada and the Occupational Cancer Research Centre are now executing a four year knowledge mobilization plan for the project, in an effort to see the results informing programs, policies, and practices related to occupational carcinogen exposures. The ultimate goal is to help prevent exposures and reduce the risk of cancer.
The full impact of workplace exposures to carcinogens was not clear before this project was completed, as occupational cancer burden had not been previously calculated for Canada on a national scale.
The project assessed the burden of 22 different cancers attributed to exposures to 33 workplace carcinogens, and described that burden in terms of sex, province, age group, industry, and occupation. The approach to this project is based on a similar project conducted in the United Kingdom,[4] however the Canadian project had access to more exposure data – from CAREX Canada – which enabled more sophisticated assessment. Measurement of the economic burden, which included both direct (e.g. healthcare) and indirect costs (e.g. productivity), is a unique aspect of this study and was done in collaboration with the Institute for Work & Health. The project is a direct application of CAREX Canada's estimates of exposure to industrial chemicals, metals, engine exhaust, fibres and dusts, solar UV radiation, second-hand smoke, and night work.
To learn more about the Burden of Occupational Cancer Project, please view the links and resources below.
Other resources
Occupational Cancer Research Centre. Burden of Occupational Cancer in Canada. (2019) 
Occupational Cancer Research Centre. The human and economic burden of occupational cancer in Canada. (2018)
Cancer Care Ontario and the Occupational Cancer Research Centre. Burden of Occupational Cancer in Ontario. (2017) (PDF)
Peters CE, Kim J, Song C, Heer E, Arrandale VH, Pahwa M, Labrèche F, McLeod CB, Davies HW, Gee CB, Demers PA. Burden of non-melanoma skin cancer attributable to occupational sun exposure in Canada. Int Arch Occup Environ Health 2019; https://doi.org/10.1007/s00420-019-01454-z
Kim J, Peters CE, Arrandale VH, Labrèche F, Ge CB, McLeod CB, Song C, Lavoué J, Davies HW, Nicol AM, Pahwa M, Demers PA. Burden of lung cancer attributable to occupational diesel engine exhaust exposure in Canada 

Occup Environ Med.

 2018;75(9):617.
Tompa E, Kalcevich C, McLeod C, Lebeau M, Song C, McLeod K, Kim J, Demers PA. The economic burden of lung cancer and mesothelioma due to occupational and para-occupational asbestos exposure. Occup Environ Med 2017;74:816.
Mofidi A, Tompa E, Spencer J, Kalcevich C, Peters CE, Kim J, Song C, Mortazavi SB, Demers PA. The economic burden of occupational non-melanoma skin cancer due to solar radiation. 

J Occup Environ Hyg.

 2018;15(6):481.
Jung YL, Tompa E, Longo C, Kalcevich C, Kim J, Song C, Demers PA. The economic burden of bladder cancer due to occupational exposure. J Occup Environ Med. 2018;60(3):217.
Fact sheets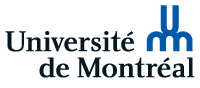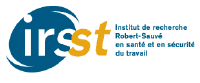 ComPARe Study – Led by Alberta Health Services and the University of Calgary
The Canadian Population Attributable Risk of Cancer (ComPARe) study is developing estimates of the proportion of new cases of cancer in Canada (nationwide and by province) caused by preventable behavioural risk factors, infectious agents, and environmental exposures (including radon, air pollution, disinfection by-products, and ultraviolet radiation). The study team is also estimating the number of cancer cases that could potentially be prevented if these risk factor exposures were reduced or removed in the Canadian population (estimated to the 2040s). This study is co-led by Dr Christine Friedenreich and Dr Darren Brenner of Alberta Health Services and the University of Calgary, and funded by a team grant from the Canadian Cancer Society.
Existing Canadian PAR estimates for modifiable lifestyle and environmental risk factors and cancer incidence are fragmentary across provinces, risk factors, and cancer sites, and in some case of questionable validity.
This study provides the most comprehensive, contemporary PAR dataset of current and future cancers attributable to modifiable risk factors across all geographic regions of Canada to date.
The ComPARe study involves assembling and combining: 1) the most recent data for Canada and provinces on exposure prevalence for major cancer risk factors, 2) the most comprehensive and accurate estimates of the magnitude of risk associated with these exposures and 3) detailed provincial and national cancer incidence data.
CAREX Canada has been an active member of the Knowledge Translation Advisory Committee for ComPARe, which was formed at the study's inception. The ultimate KT goal for this work is to see the results guiding prevention research, informing program development, and supporting advocacy for new policies and interventions aimed at decreasing the burden of cancer in Canada. To learn more about the ComPARe study, please visit their website and view the resources below.
Subscribe to our newsletters
The CAREX Canada team offers two regular newsletters: the biannual e-Bulletin summarizing information on upcoming webinars, new publications, and updates to estimates and tools; and the monthly Carcinogens in the News, a digest of media articles, government reports, and academic literature related to the carcinogens we've classified as important for surveillance in Canada. Sign up for one or both of these newsletters below.