SPOTLIGHT ON OUR MOVE TO UBC​
CAREX Canada now hosted at UBC, Dr. Peters' new role
We are pleased to announce that CAREX Canada is now hosted at the University of British Columbia's (UBC) School of Population and Public Health in Vancouver, BC, where our Principal Investigator Dr. Cheryl Peters is a newly appointed Adjunct Professor. Dr. Peters also recently started her new position as Senior Scientist of Cancer Prevention at the BC Centre for Disease Control (BCCDC) and BC Cancer. This role was created to build a bridge between cancer prevention activities across the two organizations and to enhance cancer prevention research capacity in BC. We look forward to continuing our work on occupational and environmental health at UBC, with new partners at BCCDC, BC Cancer, and beyond.
UPDATING RESOURCES
Wildfire smoke emerging issues summary
A new emerging issues profile on environmental and occupational wildfire smoke exposure is now available. Wildfire smoke contains several known or suspected carcinogens, including fine particulate matter (PM2.5), benzene, polycyclic aromatic hydrocarbons (PAHs), and others, but the long-term health effects from acute, periodic exposures to this smoke are still unknown. This is a focus of emerging research as wildfire season in Canada continues to become longer and more extreme as climate change creates weather conditions that increase the risk of these fires. Some populations are more vulnerable to adverse health effects following wildfire smoke exposure including seniors, people working outdoors (including wildland firefighters), children, pregnant people, and those with existing health conditions.
The new wildfire smoke summary is available here.
RECENT PUBLICATIONS
Young workers' exposure to carcinogens and diesel engine exhaust in construction
Our team recently published journal articles on CAREX-related research, including:
A full list of our publications is available here.
COMMUNICATIONS UPDATES
New webinar recordings on our occupational exposure estimates and sun safety at work
A recording of our recent webinar on CAREX Canada's updated occupational exposure estimates and the future of workplace cancer prevention is now available. This webinar provides an overview of our new estimates of occupational exposure to carcinogens (updated from 2006 to 2016), as well as an expert panel discussion about the challenges and opportunities in occupational cancer prevention. Panelists include Drs. Mary Schubauer-Berigan (IARC), Calvin Ge (TNO in the Netherlands), and Paul Demers (OCRC). A full list of CAREX Canada videos and webinar recordings is available here.
The Radiation Safety Institute of Canada recently held a webinar on solar radiation exposure at work, where Dr. Cheryl Peters provided an overview of what workers are at greatest risk of occupational exposure to solar radiation, the associated health effects, best practices for reducing exposure, and more. A recording of this webinar is available here.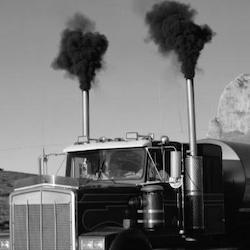 Recent stories from our Carcinogens in the News digest
This month, we're featuring two stories that appeared in our Carcinogens in the News digest:
The Canadian Cancer Society has released their Canadian Cancer Statistics publication, which provides new, detailed statistics on incidence, mortality, and survival by sex, age group, geographic region, and time period for 20+ cancer types in Canada. An estimated 233,900 new cancer cases and 85,100 cancer deaths are expected in Canada in 2022, with the most commonly diagnosed cancers to be lung overall, breast in females, and prostate in males.
The Canadian Institute of Mining, Metallurgy, and Petroleum Magazine highlighted some of the challenges around occupational exposure limits to diesel engine exhaust in underground mines across Canada. Our Principal Investigator Dr. Cheryl Peters shared findings from our related research on this work.
You can subscribe to our monthly Carcinogens in the News digest here.
Please note that the CAREX Canada e-Bulletin is now a bi-annual digest. For more regular communications from us, please subscribe to Carcinogens in the News, a monthly digest of media articles, government reports, and academic literature related to the carcinogens we've classified as important for surveillance in Canada.
Subscribe to our newsletters
The CAREX Canada team offers two regular newsletters: the biannual e-Bulletin summarizing information on upcoming webinars, new publications, and updates to estimates and tools; and the monthly Carcinogens in the News, a digest of media articles, government reports, and academic literature related to the carcinogens we've classified as important for surveillance in Canada. Sign up for one or both of these newsletters below.
As a national organization, our work extends across borders into many Indigenous lands throughout Canada. We gratefully acknowledge that our host institution, the University of British Columbia Point Grey campus, is located on the traditional, ancestral and unceded territories of the xʷməθkʷəy̓əm (Musqueam) people.