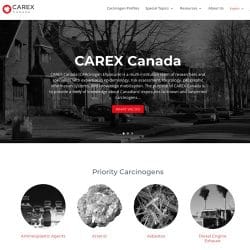 SPOTLIGHT ON CAREX NEWS
CAREX Canada launches new website
We are pleased to announce the launch of our newly updated CAREX Canada website. The new site continues to be a source of evidence-based knowledge on Canadians' exposures to known and suspected carcinogens, with improved navigation, clearer content, and an updated look.
Some new features include:
Priority carcinogens – like asbestos and solar radiation – now easily accessible from the homepage
New Special Topics pages that highlight priority projects and exposures, including Radon in Buildings and the Burden of Cancer
Restructured environmental and occupational exposure estimate pages with updated visuals
We invite you to explore the new website at www.carexcanada.ca.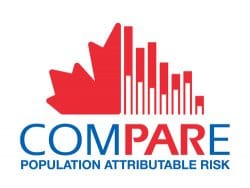 RECENT PUBLICATIONS
New burden of cancer results now available
Results from the Canadian Population Attributable Risk of Cancer (ComPARe) project were featured in a special issue of Preventive Medicine. The project, which recently launched a new website, estimates the number of cancer cases attributable to more than 20 modifiable risk factors across Canada.
Results for several CAREX Canada priorities were published, including:
~6.9% of lung cancer cases attributable to residential radon in 2015
~6.9% lung cancer cases attributable to PM5 (fine particulate matter) in 2015
~4% of new cancer cases attributable to occupational exposures in 2011, including solar radiation, asbestos, silica, and others
CAREX Canada has been an active member of the Knowledge Translation Advisory Committee for the project. To learn more about ComPARe, please visit their website.
Results on the impact of night shift work on breast cancer from the Burden of Occupational Cancer in Canada Study are also now available. This research shows that in 2011, approximately 470-1,200 incident breast cancer cases were likely due to shift work in Canada, many of which were in healthcare-related occupations. Shift work is classified by the International Agency for Research on Cancer (IARC) as a probable carcinogen based on limited evidence in humans, with links to breast cancer, and is currently under review for the second time.
The burden publication is available here.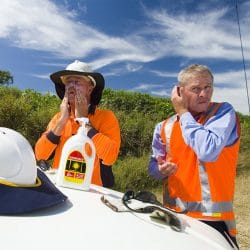 Sun Safety at Work Canada project results and new sun research in Alberta
A new publication from the Sun Safety at Work Canada project is now available. Participants at thirteen workplaces across three Canadian provinces were monitored for solar ultraviolet radiation (UVR) exposure to help characterize exposure levels in outdoor workers. Results show that the mean exposure of solar UVR in workers was nearly 5 times the international recommended limit, and 10% were exposed at over 10 times the limit. The publication is available here.
Our co-Principal Investigator Dr. Cheryl Peters is expanding on this research in Alberta. The Sun Exposure in Outdoor Workers Project is currently looking for workplaces with outdoor workers to participate in a new study that will measure solar UVR exposure in Alberta. This study will be the first of its kind in the province. More information on participating in this study is available here.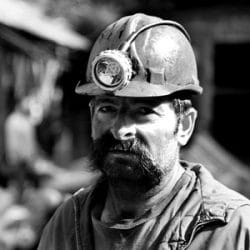 PARTNER UPDATE
Expanding CAREX through international collaborations
Last month, our co-Principal Investigator Dr. Cheryl Peters visited New Zealand to present on ­the burden of lung cancer due to occupational exposure to radon gas at the 27th International Epidemiology in Occupational Health (EPICOH) conference. While there, she also met with colleagues at WorkSafe New Zealand to present on CAREX Canada and discuss how we can work together to develop a CAREX (CARcinogen EXposure) project for workplace exposures in New Zealand. This new collaboration will involve adapting CAREX data and coding systems to help estimate carcinogen exposures in New Zealand's workers, and laying the groundwork for the creation of a workplace exposure database in New Zealand.
We have also been working with the Occupational Cancer Research Centre (OCRC) and researchers in Latin America and the Caribbean (LAC) to help develop CAREX projects in that region. This collaboration was recently featured on the International Development Research Centre's website, who provided funding to support this work. CAREX methods have been adapted for the labour force of the region and applied to local data to estimate workers' exposure to carcinogens.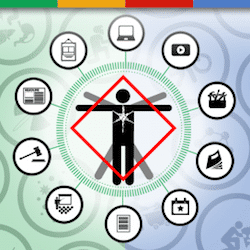 COMMUNICATIONS UPDATE
Two occupational disease websites launched
Two new websites on occupational disease are now available:
The Canadian Centre for Occupational Health and Safety (CCOHS) and the Occupational Health Clinics for Ontario Workers (OHCOW) have created the Prevent Occupational Disease website, an online clearing house of current and credible occupational health resources from Canada and around the world. The website aims to reduce workplace illness and fatalities by providing information on occupational diseases and ways to prevent them. A number of CAREX Canada resources are featured on the site.
The Occupational Disease Surveillance Program (ODSP), led by the Occupational Cancer Research Centre, has launched their new website focused on surveillance of occupational disease and workplace exposures. This program includes the Occupational Disease Surveillance system (ODSS), which identifies at-risk groups of workers and potential hazardous exposures within the workplace in Ontario. The system can identify and monitor trends in work-related disease and help improve our understanding of occupational diseases, including cancer. There are plans to expand it to other Canadian provinces and create a national network.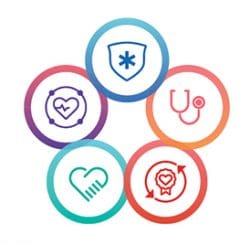 OTHER UPDATES
New Canadian Strategy for Cancer Control released
Our funding agency, the Canadian Partnership Against Cancer (CPAC), has released their Canadian Strategy for Cancer Control. The Strategy is a 10-year roadmap that focuses on long-term, sustainable impact in cancer control and improving equity in the cancer system, including First Nations, Inuit and Métis priorities.
CPAC's public engagement of more than 7,500 Canadians revealed several key themes, including a desire for better resources to educate and support people to prevent cancer. Based on this input, one of the Strategy's five priorities is to decrease the risk of people getting cancer, including reducing exposure to carcinogens at home and at work. It calls for broader policies to reduce environmental exposures, including emission and industrial waste controls, and to support occupational health and safety.
The Canadian Strategy for Cancer Control is available here.
Please note that the CAREX Canada e-Bulletin is now a bi-annual digest. For more regular communications from us, please subscribe to Carcinogens in the News, a monthly digest of media articles, government reports, and academic literature related to the carcinogens we've classified as important for surveillance in Canada.
Subscribe to our newsletters
The CAREX Canada team offers two regular newsletters: the biannual e-Bulletin summarizing information on upcoming webinars, new publications, and updates to estimates and tools; and the monthly Carcinogens in the News, a digest of media articles, government reports, and academic literature related to the carcinogens we've classified as important for surveillance in Canada. Sign up for one or both of these newsletters below.
As a national organization, our work extends across borders into many Indigenous lands throughout Canada. We gratefully acknowledge that our host institution, the University of British Columbia Point Grey campus, is located on the traditional, ancestral and unceded territories of the xʷməθkʷəy̓əm (Musqueam) people.