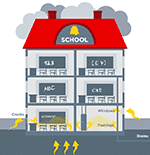 SPOTLIGHT ON RADON
Spotlight on radon – School testing increases in Canada
November is Radon Awareness Month. Last year, we released our updated Radon in Schools research documenting where school testing has occurred in Canada. Since then, a number of schools have tested for radon, including:
50 schools in Alberta (ongoing in fall 2018/winter 2019)
106 schools in BC, including six school districts (92 schools) where testing was supported by Vancouver Coastal Health
10 schools in Manitoba, where test kits were provided free from the Manitoba School Board Association
A summary of the 2017 school testing results is available here.
CELA publishes radon law and policy scan
The Canadian Environmental Law Association (CELA), in partnership with CAREX Canada, has published an environmental scan of radon law and policy in Canada and the European Union. This report summarizes the current state of law, policy, and best practices, as well as federal, provincial/territorial, and municipal responsibilities. It also provides policy recommendations for Health Canada to more effectively deliver the National Radon Program and improve radon protection across the country. The report is available here.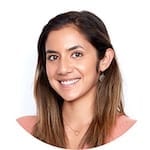 ADDITIONS TO THE CAREX TEAM
Welcome Chantal
The CAREX team is pleased to welcome new staff member Chantal Burnett, Research Associate. Based at Alberta Health Services in Calgary, Chantal has expertise in environmental and occupational hygiene. She'll be working on updating our occupational exposure estimates and supporting other projects related to workplace exposures. Please join us in welcoming Chantal to the CAREX team. Her full biography can be found on Our Team page.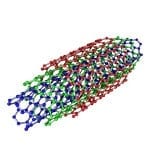 UPDATING RESOURCES
New profile developed for carbon nanotubes, summaries for emerging issues
A profile on carbon nanotubes is now available. Carbon nanotubes are manufactured materials used in nanotechnology, electronics, and optics. In 2017, the International Agency for Research on Cancer classified a specific type of carbon nanotube (MWCNT-7) as possibly carcinogenic to humans, with links to lung cancer in animals. Workers can be exposed when generating and applying materials with carbon nanotubes, and exposure may occur in the general public from consumer products. The new profile is available here.
We also monitor substances of growing concern to Canadians, and have three new emerging issues summaries available on our website:
Blue light at night
Chemical mixtures
Electronic waste recycling
The new emerging issues summaries are available here.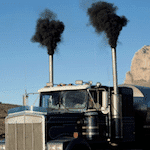 New webinar recordings posted on workplace diesel exposure, eRISK Online
A recording of our webinar on exposure to diesel engine exhaust in Canadian workplaces, hosted in partnership with the Occupational Cancer Research Centre (OCRC) and Ontario's Occupational Disease Action Plan (ODAP) Working Group on Diesel Exhaust, is now available The webinar covered the importance of diesel exhaust as a workplace hazard and the ways it can be assessed and controlled. Approximately 897,000 Canadians are exposed to diesel at work. A recording of our webinar on eRISK Online is also now available. eRISK Online is an interactive tool developed by CAREX Canada that allows users to explore the cancer risk associated with exposures to known and suspected carcinogens in the environment. The webinar uses several case studies to show users how to navigate the tool and interpret the results it generates. The webinar recordings are available on our Videos page.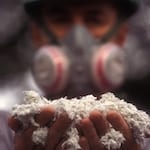 COMMUNICATIONS UPDATE
Asbestos ban established in Canada
In October, the Government of Canada announced new regulations to prohibit the import, sale, and use of asbestos as well as the manufacture, import, sale, and use of asbestos-containing products. The regulations will come into force on December 30, 2018. Our estimates show that approximately 152,000 Canadians are exposed to asbestos at work, and many more may be environmentally exposed during home renovations, from asbestos-containing products, or through contaminated clothing from family members who work with asbestos. A number of CAREX partners have been advocating for this ban for many years, including the Canadian Environmental Law Association, the BC Federation of Labour, and the Canadian Association for University Teachers, and have used our data and resources to help support their efforts.
Visit our profile on asbestos for more information and resources related to this exposure.
RECENT PUBLICATIONS
ON-DECK study results on occupational exposure and kidney cancer
Two new publications from the Ontario Study of Diesel Exhaust and Cancer of the Kidney (ON-DECK) are now available. Our co-Principal Investigator Dr. Cheryl Peters was the Study Coordinator for ON-DECK, which evaluated occupational exposure to several common agents potentially associated with kidney cancer. Results show that workplace exposure to gasoline engine exhaust, a suspected human carcinogen, increased the risk of kidney cancer in Canadian men in a dose-response fashion. Exposure to asbestos and diesel engine exhaust was also associated with kidney cancer in men, with limited evidence. High exposure to both gasoline and diesel engine exhausts nearly doubled the risk of kidney cancer.
The publications are available here (asbestos) and here (gasoline and diesel engine exhaust). Other stories and reports can be viewed on our Carcinogens in the News page. To sign up for monthly Carcinogens in the News digest, visit our Subscribe page.
Please note that the CAREX Canada e-Bulletin is now a bi-annual digest. For more regular communications from us, please subscribe to Carcinogens in the News, a monthly digest of media articles, government reports, and academic literature related to the carcinogens we've classified as important for surveillance in Canada.
Subscribe to our newsletters
The CAREX Canada team offers two regular newsletters: the biannual e-Bulletin summarizing information on upcoming webinars, new publications, and updates to estimates and tools; and the monthly Carcinogens in the News, a digest of media articles, government reports, and academic literature related to the carcinogens we've classified as important for surveillance in Canada. Sign up for one or both of these newsletters below.
As a national organization, our work extends across borders into many Indigenous lands throughout Canada. We gratefully acknowledge that our host institution, the University of British Columbia Point Grey campus, is located on the traditional, ancestral and unceded territories of the xʷməθkʷəy̓əm (Musqueam) people.